Find Help
In Your Community
Whether it's financial assistance, food pantries, medical care, child care, job training, and other free or
reduced-cost services specific to your area, essential resources can be found here.
Search by ZIP Code
Type in your ZIP code to find supportive programs near you.
Chat Online
Need assistance finding the right resource for you? Start a chat (M-F 8am-6pm) with a resource navigator now!
Call For Help
Here to listen, here to help. Speak with a Find Help GA Specialist toll free at 1-800-244-5373, Monday to Friday, 8am to 6pm.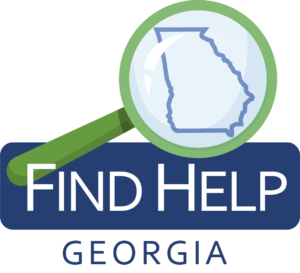 Find Help Georgia is an easy way for residents to get connected with help, based on our comprehensive directory of local resources that will help strengthen families. Help seekers can search by ZIP code, or speak directly with a resource specialist by phone or online chat to locate resources near them.
If you are a provider or organization providing direct services, you can Claim Your Listing or Suggest Your Service in just a few easy steps, learn more here.
The State of Georgia and its partners ("we") provides this database to assist in accessing community resources. We make no warranties as to the accuracy of content and assumes no liability or responsibility for an error or omission in the content. We do not endorse or recommend any third party. We do not assume liability for the services third parties provide or for the accuracy or completeness of any content, as they are provided and maintained independently. For more information, please view "Terms" on www.findhelpga.org.